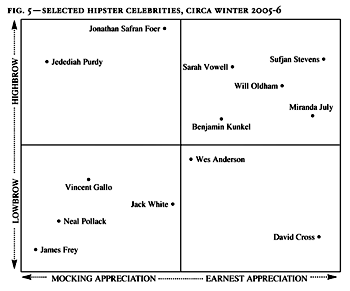 Source: Harper's, via City Lights.
---
Queen's Symphony Orchestra, for your performance of the Symphonic Dances From West Side Story, we whole-heartedly salute you. You are officially awesome.
Sidebar: Those interested in forming a street gang with matching jackets, please contact the editor of this weblog. Prerequisites include interest in dance, synchronized snapping.
---
From the CBC:
One of the most notorious drunk drivers in the Ottawa area has been found not criminally responsible on his latest impaired driving charges because of a mental disorder that makes him believe female celebrities are controlling his actions.

Matt Brownlee was arrested last October after police spotted a pickup truck speeding along a busy street in downtown Ottawa.

The 33-year-old man told psychiatrists that he knew the legal repercussions of his actions, but believed singer Shania Twain was helping him drive.
---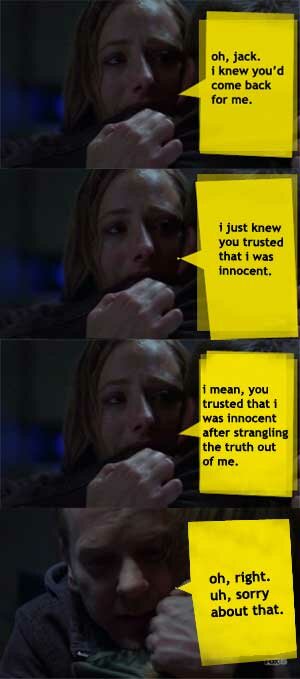 24 is just like a soap opera. Except that all the romantic subplot arcs are elaborated in shadowy torture chambers.
---
"Who that DJ be? They said, 'Ronson'."
Celeb DJ and sometimes Hilfiger model Marc Ronson imagines what Radiohead would sound like as a party-funk band. It's really not as bad as you're imagining.
---